Farm Field Trips offer a unique opportunity for both students and farmers to build connections in the Northeast Kingdom. Students have a chance to get out of the classroom and into nature, while learning about where their food comes from. Farmers have a chance to share their work, educate, and inspire youth who will one day inherit the responsibility of stewarding our Vermont food system.
September
Rooty's Apple Orchard – Newport, VT
Newport City, Coventry Village School, and Brighton Elementary all took field trips to Rooty's Apple Orchard to learn all about apples. Each group of students had the opportunity to pick apples, interact with the orchard goats and chickens, learn about different apple varieties, play games in the orchard, and leave with donuts and cider!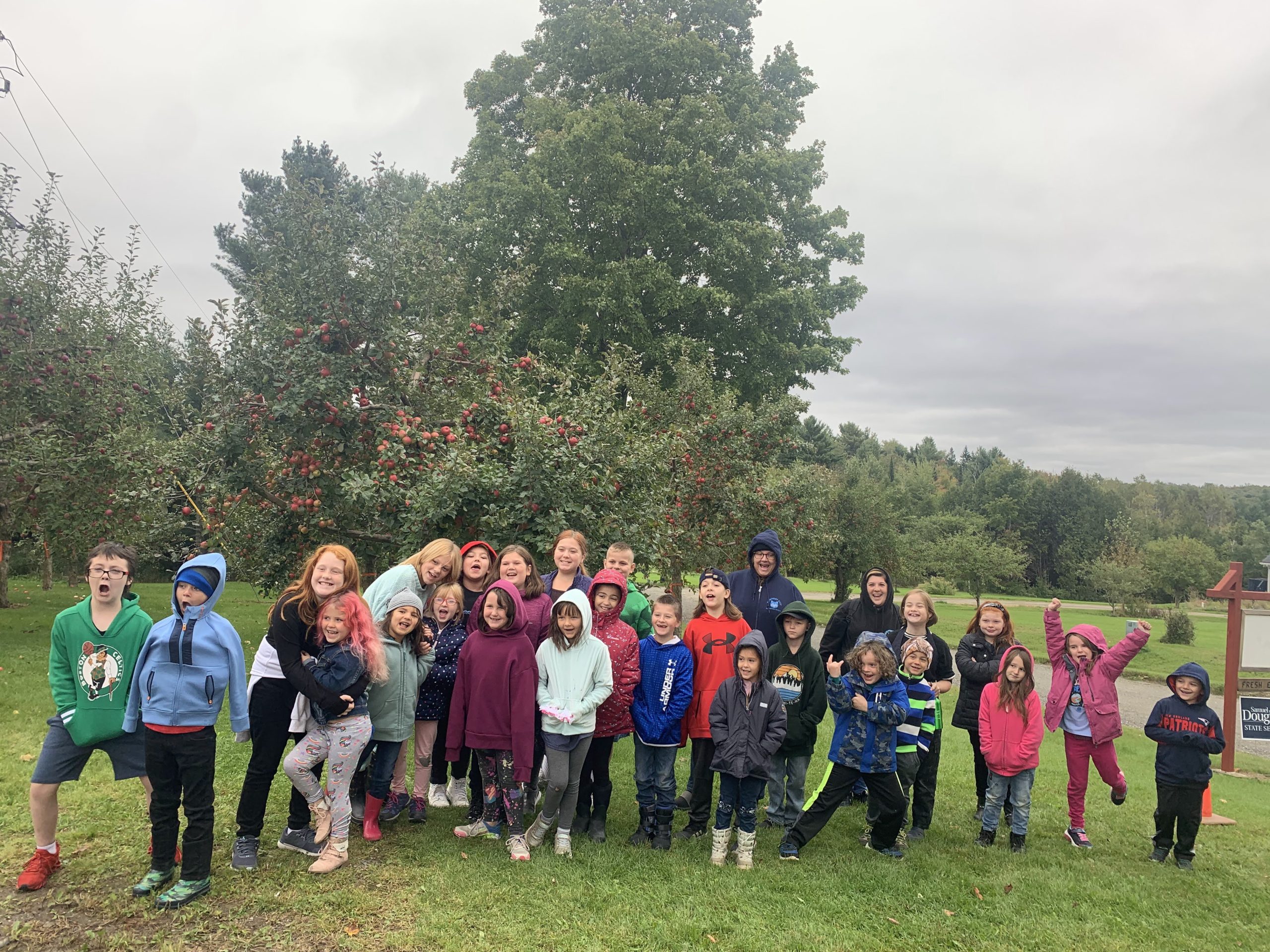 Private Apple Orchard – Lowell, VT
On a sunny September afternoon, Lowell K-2 students visited their school nurse's apple orchard where they picked apples, enjoyed donuts and apple cider, and read stories under the shade of apple trees.
October
Seven Saplings Farm – Richford, VT
Irasburg Village School's 6th and 7th graders enjoyed their visit to Seven Saplings Farm, where students learned about the family's history and relationship to the orchard, as well as different apple varieties. The student who picked the largest apple also won a bottle of maple syrup from the farm!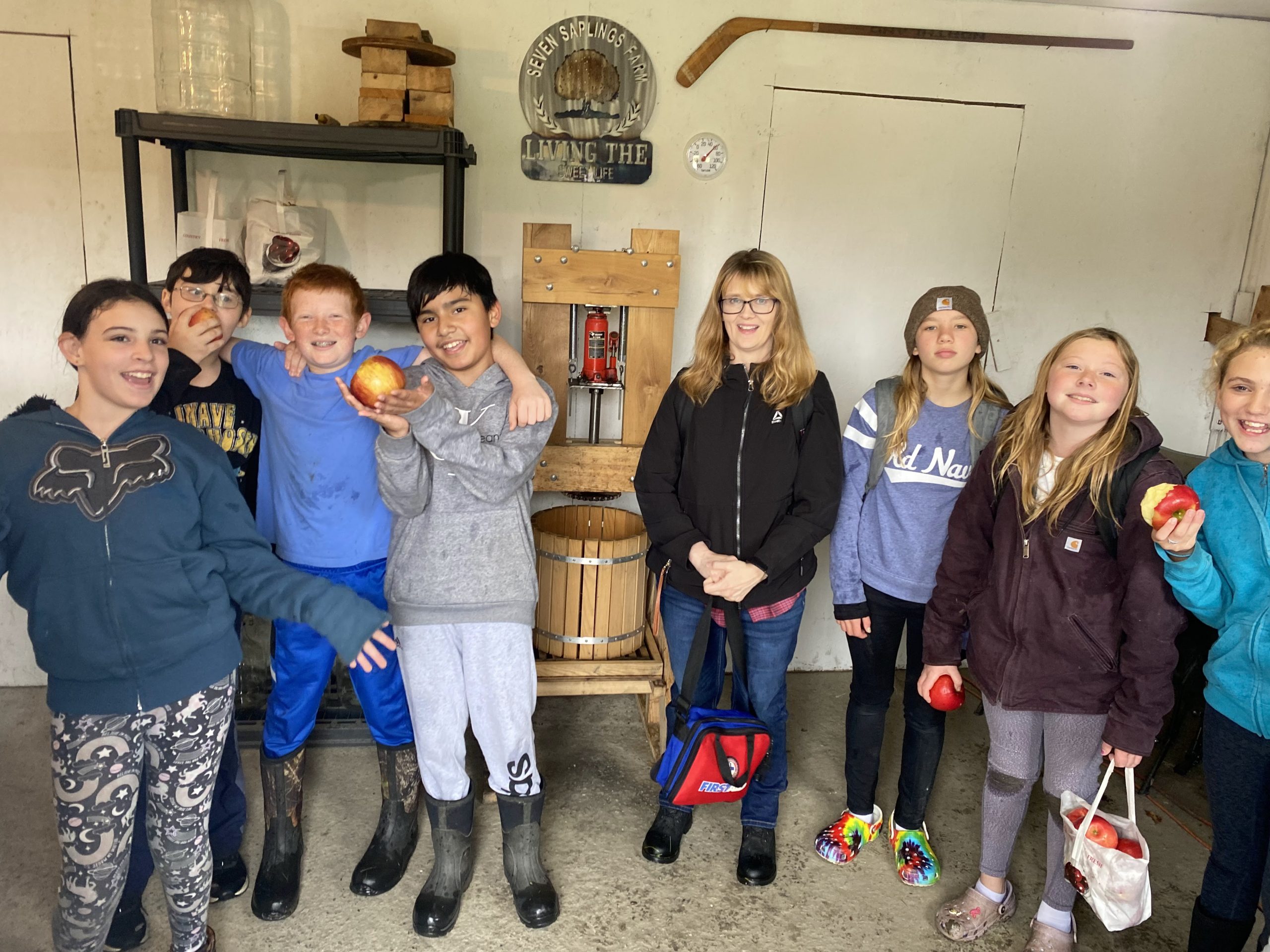 North Troy Pumpkin Patch – Troy, VT
Troy School's 1st and 3rd grade classes teamed up to visit a nearby pumpkin patch. Students explored the different shapes and sizes a pumpkin can be, asked what it is like to be a pumpkin farmer from the farmer themselves, and picked out their own pumpkins to bring home!