Building Healthier Communities for Everyone
Founded in 2008, Green Mountain Farm-to-School (GMFTS) has grown from a single school garden to a nonprofit organization with three robust programs that work to improve childhood nutrition, support Vermont farmers, and make fundamental changes in the region's local food system by connecting schools, farms, and communities through food and education. Through this collaborative approach, we are building more sustainable and equitable local food networks to improve the well-being of all Vermonters.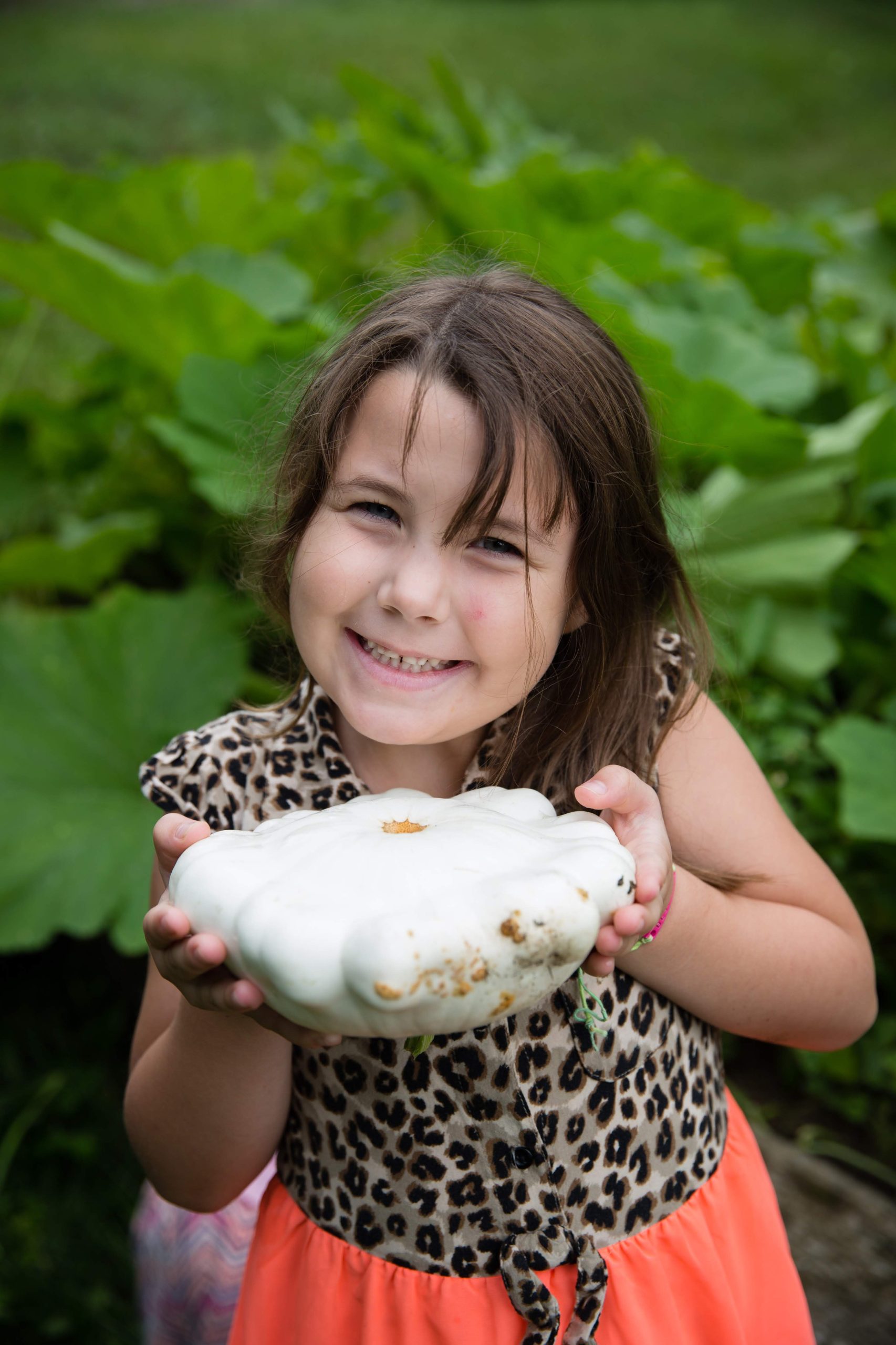 Our Impact
To date, GMFTS has accomplished the following:
Farm-to-School:
-Conducted over 5,000 educational Farm-to-School workshops, facilitated over 300 farm field trips, and organized over 800 taste tests for students to learn healthy eating habits and gain an appreciation for their local food systems.
-Produced over 30,000 pounds of fresh produce in school gardens for use in school cafeterias and community food shelves.
-Hosted over 40 AmeriCorps members, training and mentoring the next generation of Farm-to-School leaders. In a recent alumni survey, over 90% of the participants indicated that their time with GMFTS influenced their career choices. 100% of the alumni survey participants are working in the fields of agriculture, education, or food service.
-Delivered dozens of professional development workshops to teachers state-wide seeking to embed farm-to-school programming into their school culture.
Green Mountain Farm Direct:
-Facilitated the sale, aggregation and distribution of over $4 million worth of local food to area schools, institutions, and retailers to support our regional economy and increase access to healthy locally-sourced foods.
-Developed marketing materials for more than 30 local farm and producer partners to expand their market reach and drive increased sales.
-Founded Vermont Way Foods, L3C to expand market access for Vermont farmers and food producers.
The Lunchbox:
-Served more than 20,000 free meals to children in the summer months to address food insecurity and provided weekly education and outreach programming for educational enrichment and community building.
-Distributed over 1,200 lbs of fresh local produce to community members through the Market Basket.
Other Food Access Initiatives:
-Partnered with schools and community organizations to provide 527 backpacks/holiday boxes to children and their families over Thanksgiving, winter, and spring breaks.
-Co-founded the NEK Food Access Network to address rising food insecurity. This network is a collaboration of food access coordinators and food pantry professionals establishing and strengthening connections among all food shelf, pantry, and meal programs in the NEK in order to share best practices, coordinate activities, discover pathways of support, and dig into the issues that surround food insecurity in the NEK.
COVID 19 Pandemic Relief:
-Managed a Vermont Everyone Eats (VEE) Community Hub that distributed over 100,000 free meals to support small businesses and community members struggling with food insecurity during the pandemic. VEE meals supported 11 different NEK restaurants, and numerous local farmers, with each meal containing at least 10% local ingredients.
-Coordinated the distribution of 5,200 boxes of fresh local produce and over 500 boxes of mixed dairy products to food shelves through the Farmers Feeding Families Food Box Program (FFF) during the summer of 2020 in response to the pandemic.
*Updated March 23rd, 2023
Our Purpose
GMFTS is addressing the economic, social, and environmental impacts of poverty by increasing access to healthy and affordable local food and promoting farm viability in the Northeast Kingdom and throughout Vermont. Our six full-time staff and four AmeriCorps members partner with each community we serve to develop a comprehensive approach to improve access to local food and revitalize the local economy.
The statistics about the health of our children are striking. 1 in 3 children is on track to develop type 2 diabetes. Researchers estimate for the 1st time in American history that children will live shorter lives than their parents. Unless we do something to put this runaway food system back on track, we're headed for the biggest and most expensive health care crisis we can imagine.
60,000 children in Vermont eat school food 5 days a week, getting more than half their calories from school lunch, school breakfast, and school snack. What we feed our kids in schools and what we teach them about food there affects how they grow, how they learn, what they will feed their own families, and how long they will live. School is where it all begins.