Join our team!
AmeriCorps Farm-to-School Coordinator Opportunities

Are you interested in gardening, working with kids, and supporting local food systems through farm-based education? The Farm-to-School Coordinator position could be the perfect fit for you! This is a great opportunity for you to launch your career and engage in community service, all while experiencing the unique beauty and culture of Vermont's Northeast Kingdom.
We begin recruiting each year in March, and conduct interviews from April – May. Hiring decisions are typically made in June. By August, we bring on a cohort of AmeriCorps members to implement farm-to-school programming in local schools and learn valuable career skills as they serve in our office and community full-time for a year. The primary responsibilities of the AmeriCorps Farm-to-School Coordinator will be to develop, grow, present, and evaluate GMFTS' Farm-to-School program.
This position is part of the Lyndon Economic Opportunity AmeriCorps Program (LEAP). LEAP is a national service program that places AmeriCorps members with nonprofits throughout the Northeast Kingdom of Vermont to support those organizations in expanding the services that communities rely on. LEAP supports their members in their path to educational and career attainment through direct service, on-going trainings, and professional development opportunities offered during the service year.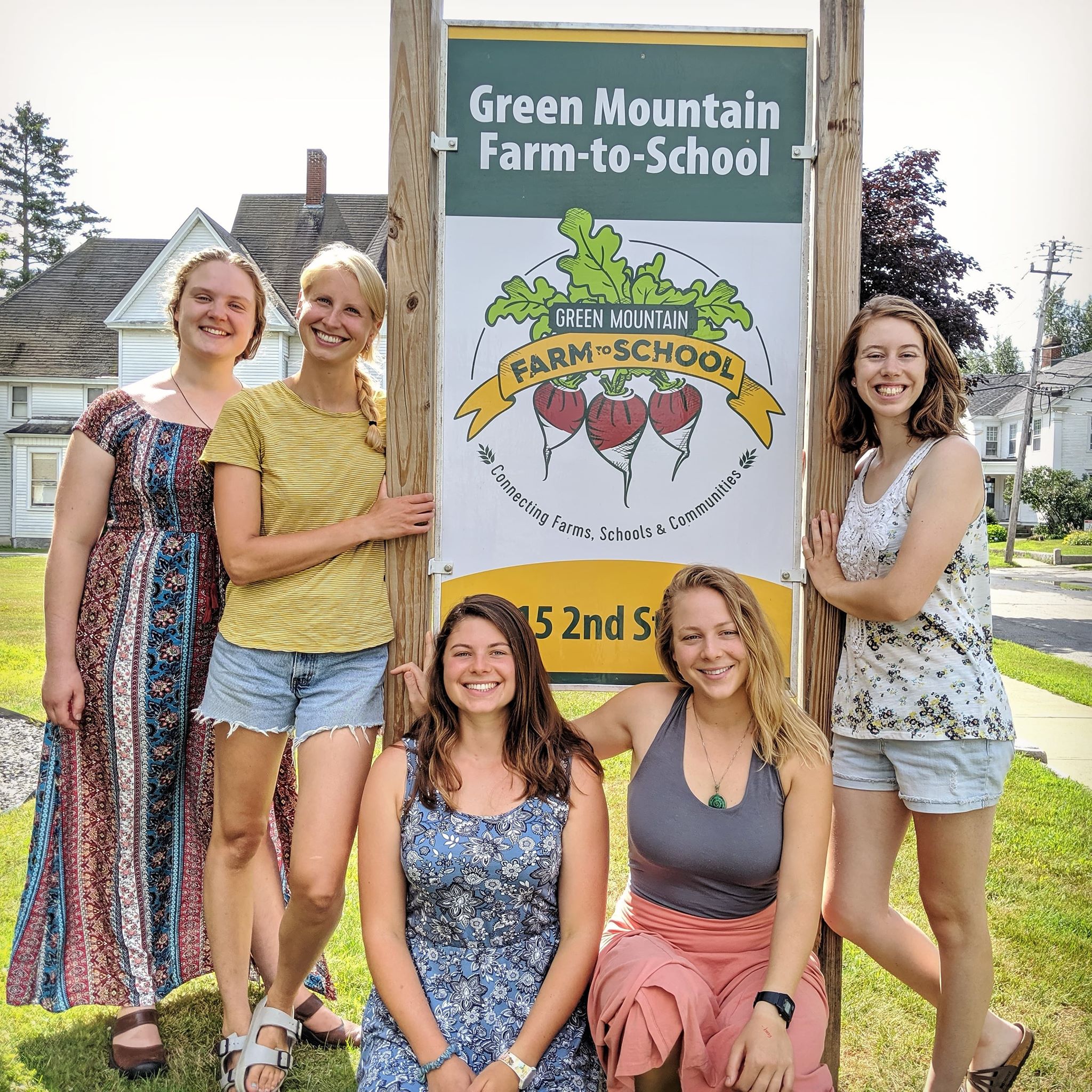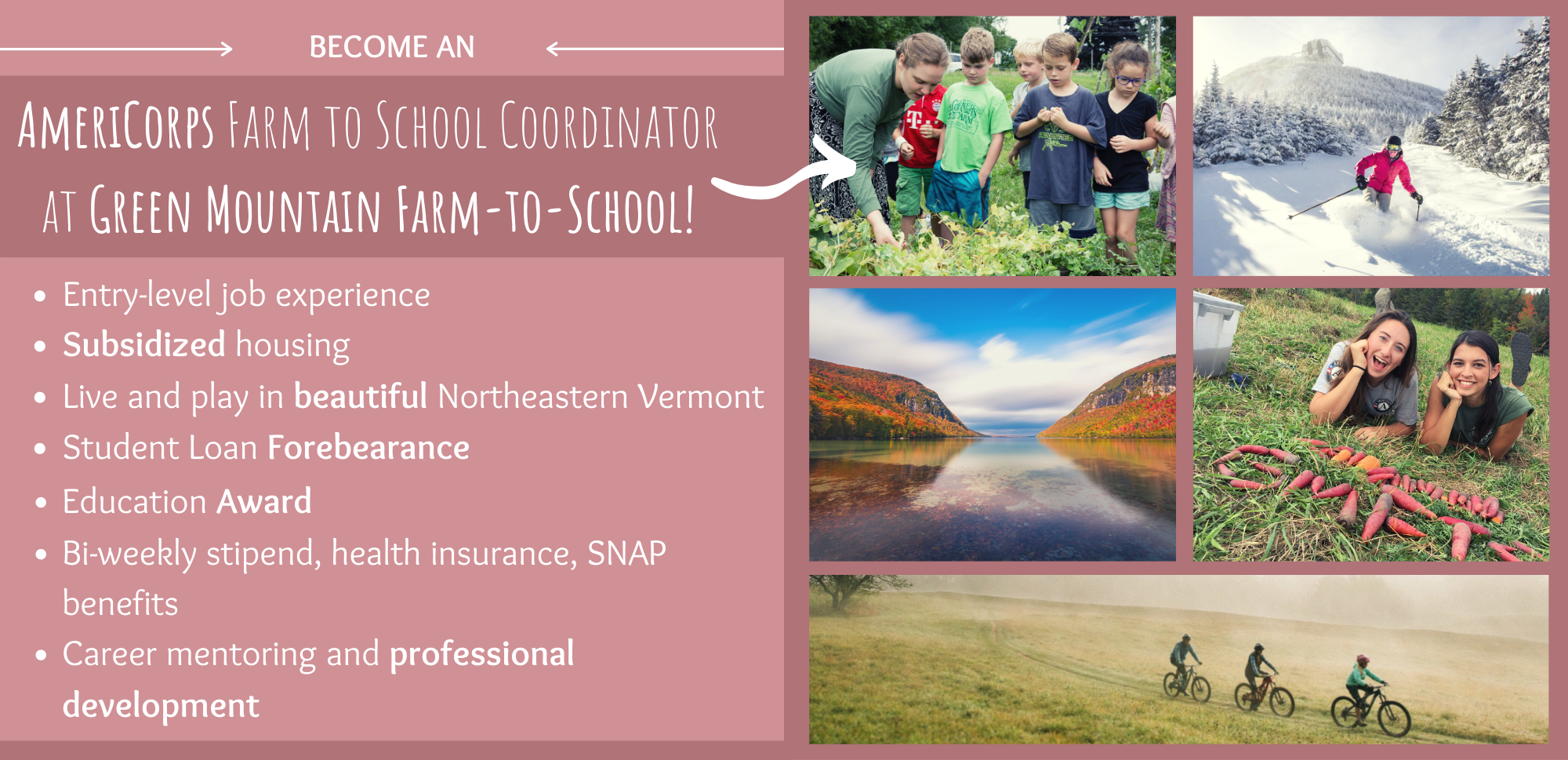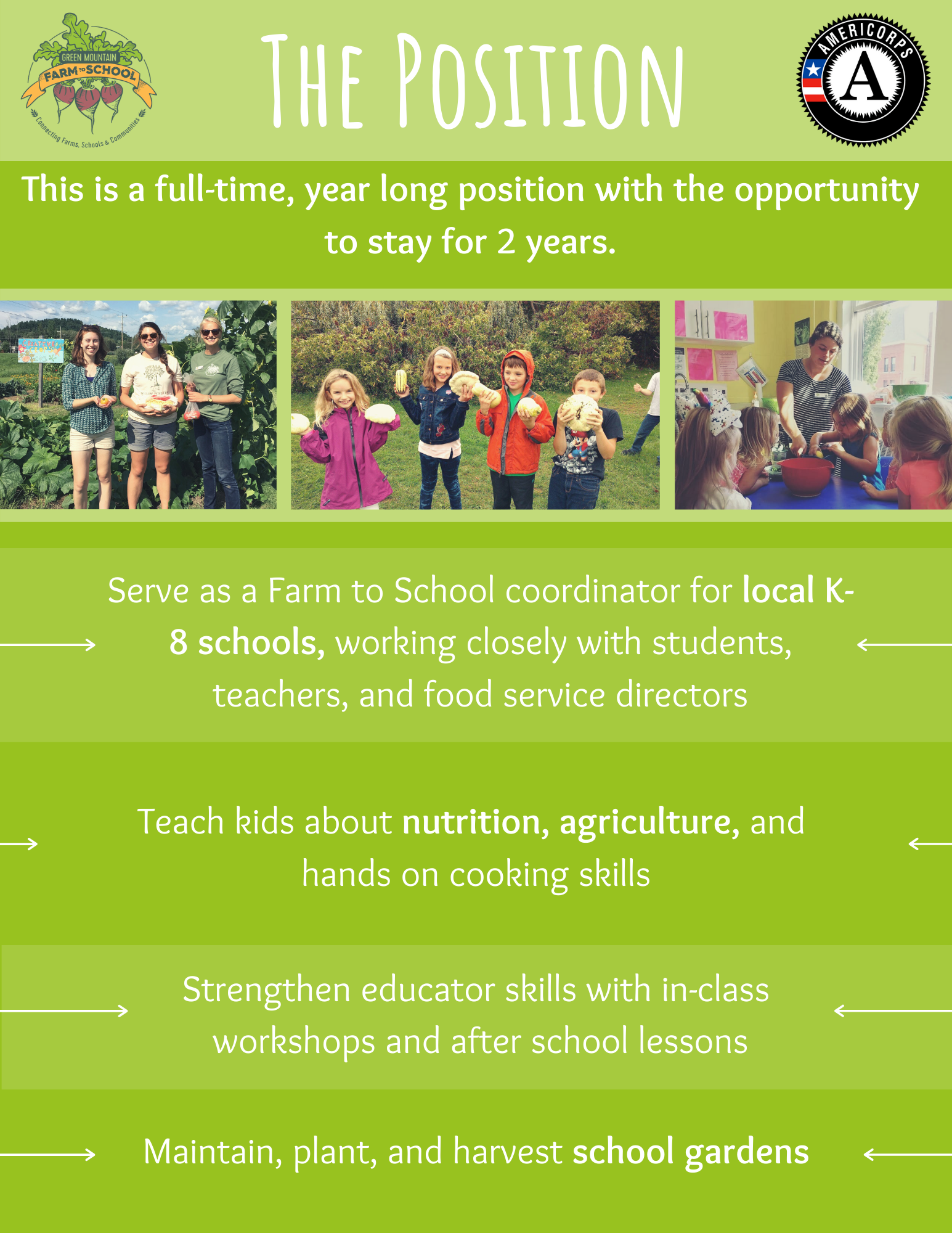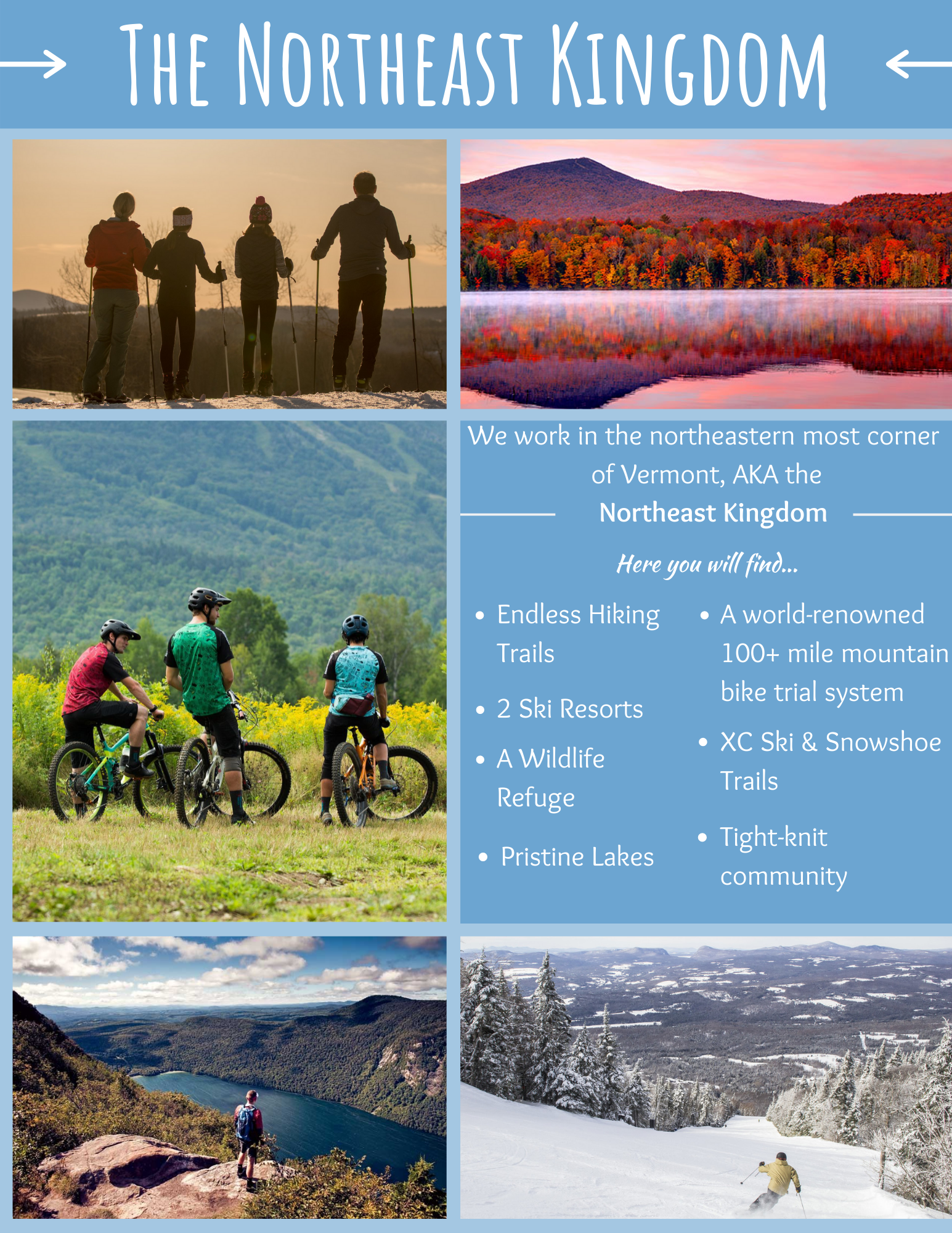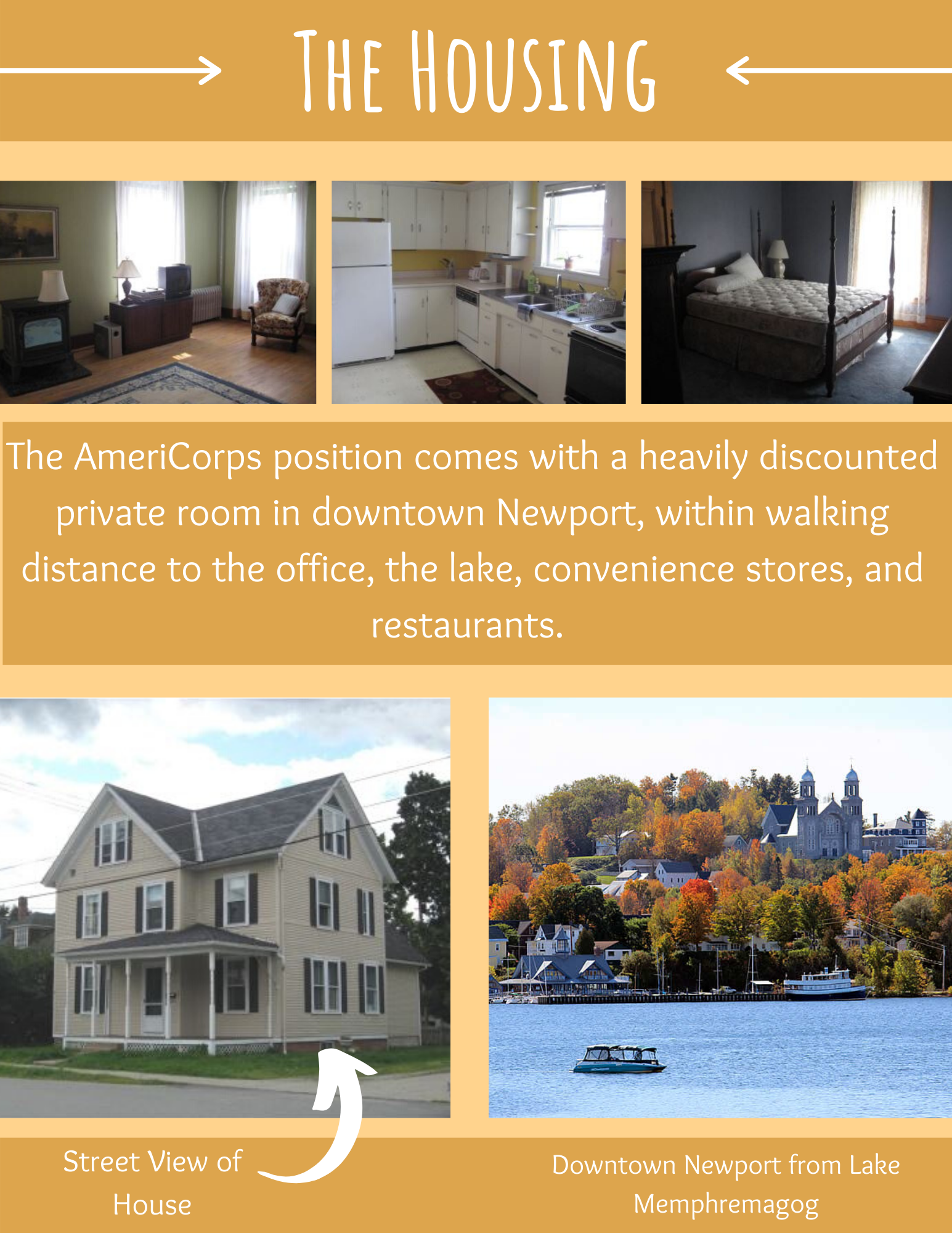 Testimonials from past Members:
"I wouldn't have fallen in love with Vermont and started my career here if it weren't for my year of service at GMFTS. It helped me build skills and cultivate relationships that translated into other career opportunities."
"GMFTS provided me with the valuable opportunity of practicing my skills as an educator, and as a leader working in a small team of educators. GMFTS helped me gain confidence as a food and garden educator, and inspired me to get my Master's in Education."
"Joining GMFTS allowed me to explore my interests more deeply and helped guide me in learning which corner of the food systems I wanted to be more involved in."
"The position helped to solidify my love of the outdoors, growing food, and educating others on where their food comes from and how to prepare it. My work at GMFTS allowed me to really cultivate my own knowledge of food systems which helped me to realize that I love non-traditional education."