By: Rachel Proctor
April 9, 2019
NEWPORT, VERMONT- Four, sixth-grade students from Coventry Village School were proud to compete with 67 other Vermont schools at the 12th Annual Jr. Iron Chef competition hosted by Vermont Food Education Every Day (VT FEED) on March 16th at the Champlain Valley Exposition Center in Essex Junction, Vermont.
The team – the 'Coventry Shedders' – started practicing their recipe months before the March 16th competition date with help from Green Mountain Farm-to-School's AmeriCorps Farm to School Coordinator, Rachel Proctor, and kitchen assistant at Coventry Village School, Justin Rolfe. They first brainstormed the recipe they wanted to make following VT FEEDS's rules and guidelines, which among other things, required the recipe was vegetarian. The team decided to make a Sweet Potato Galette, a fun twist on the French potato dish. Over to months, the 'Shredders' practiced the recipe over and over again in order to get the timing right and figure out each team member's role in preparing the dish.
As the competition loomed closer, the students perfected their recipe and prepared for competition day. The team competed with 49 other middle school teams and had an hour and 30 minutes to complete the recipe. Another Northeast Kingdom school, Holland Elementary made Notchyo Average Stuffed Wonton Nacho and won one of the Crowd Pleaser awards.
Although the Coventry Shredders didn't win an award, the students mastered new cooking skills and techniques they can bring with them into the future.
VT FEED, a farm to school program of NOFA Vermont and Shelburn Farms, has held Jr. Iron Chef competitions since 2007. The organization hosts the statewide event in an effort to engage middle and high school students in "improving their own health and the health of their community by creating nutritious, local dishes to inspire school meal programs." You can learn more about the competition here. For more information on Jr. Iron Chef, click here.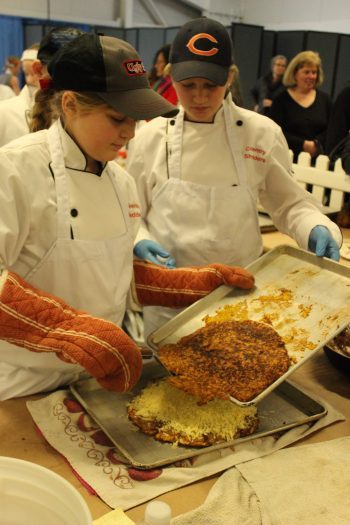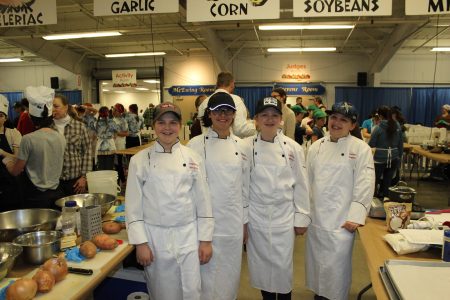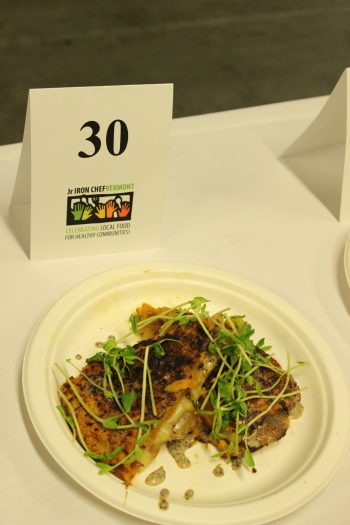 Photos by Rachel Proctor.