Catherine Cusack
Executive Director
Contact Catherine at ccusack@gmfts.org.
Catherine joined Green Mountain Farm-to-School in 2013. As Executive Director, Catherine is responsible for overseeing the organization, developing GMFTS long-range strategic plans, raising funds, publicizing its activities, and managing its staff and Board of Directors. Catherine works in partnership with GMFTS program staff in delivering high-quality programming, with an emphasis on improving food access, educating children and community members on the value of Vermont's rich agricultural landscape, supporting farms, and building relationships to grow the reach of the organization. Since moving to Vermont in 2006, Catherine has advocated for equal access to healthy food and increased opportunities for all Vermonters. While caring for her two young children, she was a freelance health promotion consultant, completing projects focused on obesity prevention. She has a Master of Science degree in health promotion from the University of Montana. Catherine and her family live in Craftsbury, where they love to swim, cross-country ski, and play in the snow.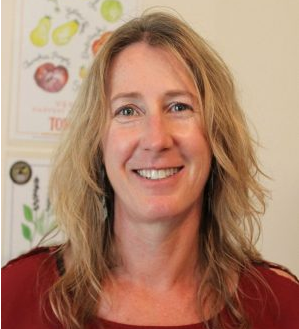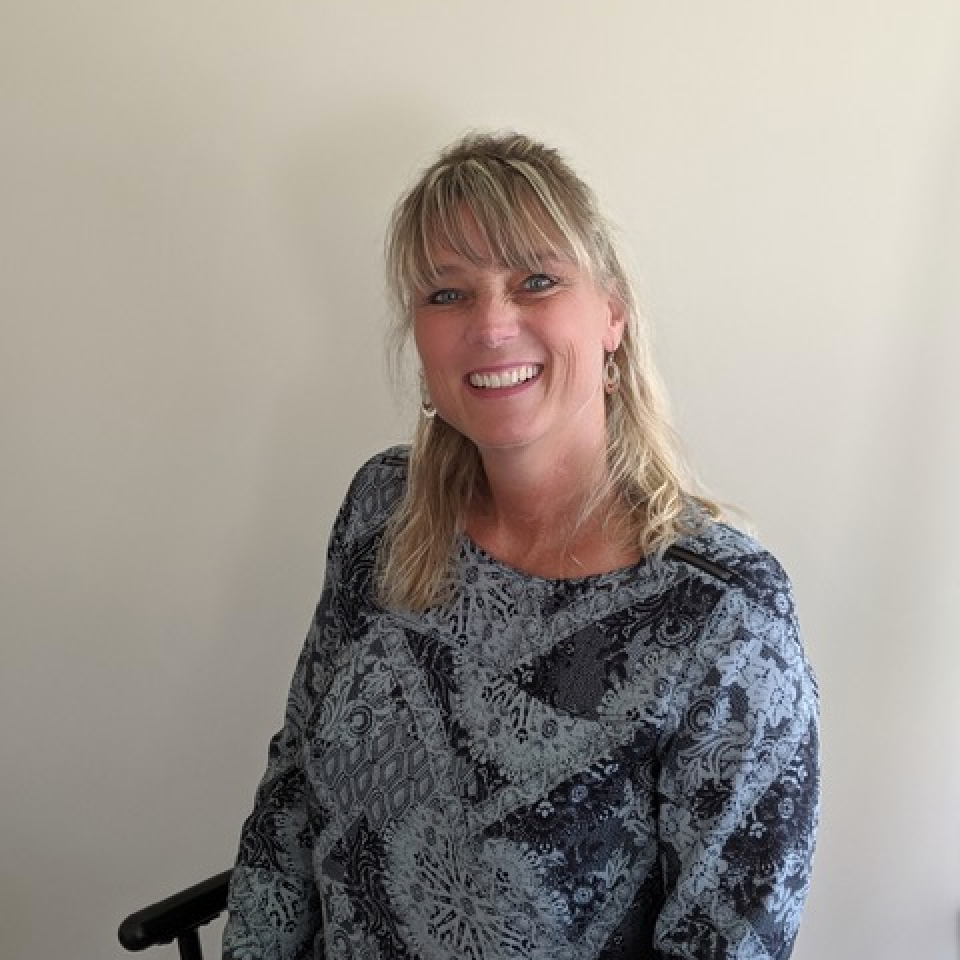 Cheryl Galipeau
Food Hub Logistics Manager
Contact Cheryl at cgalipeau@gmfts.org
Cheryl Galipeau joined Green Mountain Farm-to-School in 2019 as Food Hub Logistics Manager. Cheryl is responsible for the operations and systems of Green Mountain Farm Direct. She is originally from Rhode Island and moved to Vermont in 1985 where she attended the University of Vermont to study agriculture. Prior to joining Green Mountain Farm-to-School she was the Brownington Town Clerk and Treasurer for 18 years. She also owned and operated a dairy farm with her family on 150 acres in Brownington where they also had horses, chickens, pigs, and goats. They also had a large maple sugaring operation and ran a Bed and Breakfast business educating guests about farming and food practices. Cheryl is the proud mother of two children and she currently lives in Newport. She loves the outdoors and in the summer months, she enjoys mountain biking, kayaking, hiking, and gardening. During the winter months, she loves to bake, snowshoe and put together puzzles. Cheryl is excited to be a part of the Green Mountain Farm-to-School team.
Becca Perrin
Food Hub Account Manager
Contact Becca at bperrin@gmfts.org
Becca joined the Green Mountain Farm-to-School team in August 2021. As the Food Hub Account Manager, she is responsible for cultivating and maintaining customer relationships for the Green Mountain Farm Direct Food Hub. Before coming to GMFTS, Becca served two years as a FoodCorps AmeriCorps service member in Chelsea, MA, connecting kids to healthy food in schools. Originally from Connecticut, Becca graduated from University of Oregon where she received a degree in Environmental Studies and Food Studies and also holds a Local Food Leader certificate from Iowa State University. When she's not working, you can find Becca in the forest, biking, hiking, snowshoeing or at home doing yoga, baking or sewing. She's so excited to be a part of the Vermont food system.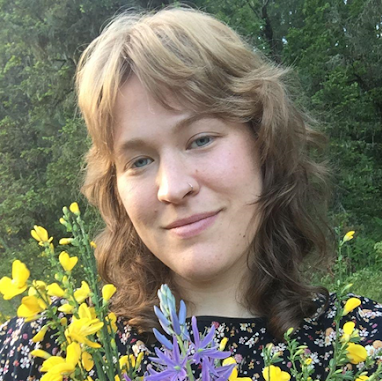 Elyse Perambo
Farm to School Program Manager
Elyse Perambo joined GMFTS in December 2021. Elyse's primary responsibility is to assist in the growth and management of the Farm to School program and team. She graduated from Antioch University New England with a Master's degree in Environmental Education and received her undergraduate degree from Unity College in Biology. She has been in Vermont since 2013, running a small farm and teaching fiber arts and garden classes to youth. Before moving to Vermont she managed a farm in CA, was the Education Coordinator at Nearby Nature in Eugene, OR and the Youth Education Coordinator at Rocky Mountain Biological Laboratory in Gothic, CO. Elyse is delighted to be connecting youth to their local food systems and the educational opportunities found at the school gardens. In her free time, you can find her in the garden, working with her goats and sheep or spending time with her family.
Meggie Patton
Food Access and Logistics Coordinator
Contact Meggie at mpatton@gmfts.org
Meggie joined GMFTS in 2022. As the food access and logistics coordinator, Meggie helps facilitate the Lunchbox Program and other organizational initiatives that improve food access and sovereignty throughout the Northeast Kingdom. Meggie graduated from University of South Carolina in 2012 with her master's in higher education and student affairs. Following graduation, she served as the sustainability coordinator for Brown University until 2016 before pursuing a position as a wellness coordinator at Pacific Quest in Hawaii. Having fallen in love with the NEK from prior visits, Meggie finally convinced her fiance to move to Vermont full-time with their two cats, Betty and Kiko. She brings her background and enthusiasm for sustainability and education with her to the GMFTS team.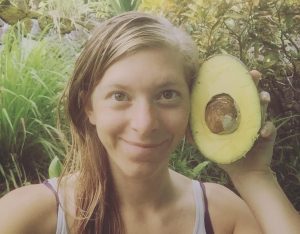 Erin Katz
AmeriCorps Farm to School Coordinator
Contact Erin at ekatz@gmfts.org
Erin joined GMFTS in August as an AmeriCorps Farm-to-School Coordinator. In this role, Erin educates elementary school students about their local food system through programming around school gardens, taste tests, and farm field trips. She is excited to facilitate conversation around health, local food, and what it means to be a steward of the land. Prior to becoming a Farm-to-School Coordinator, Erin received her bachelor's degree from the University of Wisconsin-Madison where she studied Business and Food Systems. During her time in Wisconsin, Erin worked on an organic vegetable farm and interned at the Madison Children's Museum where she sought opportunities to integrate food education into curriculum. As a first time visitor of the state, Erin is excited to explore the Northeast Kingdom and all that Vermont has to offer.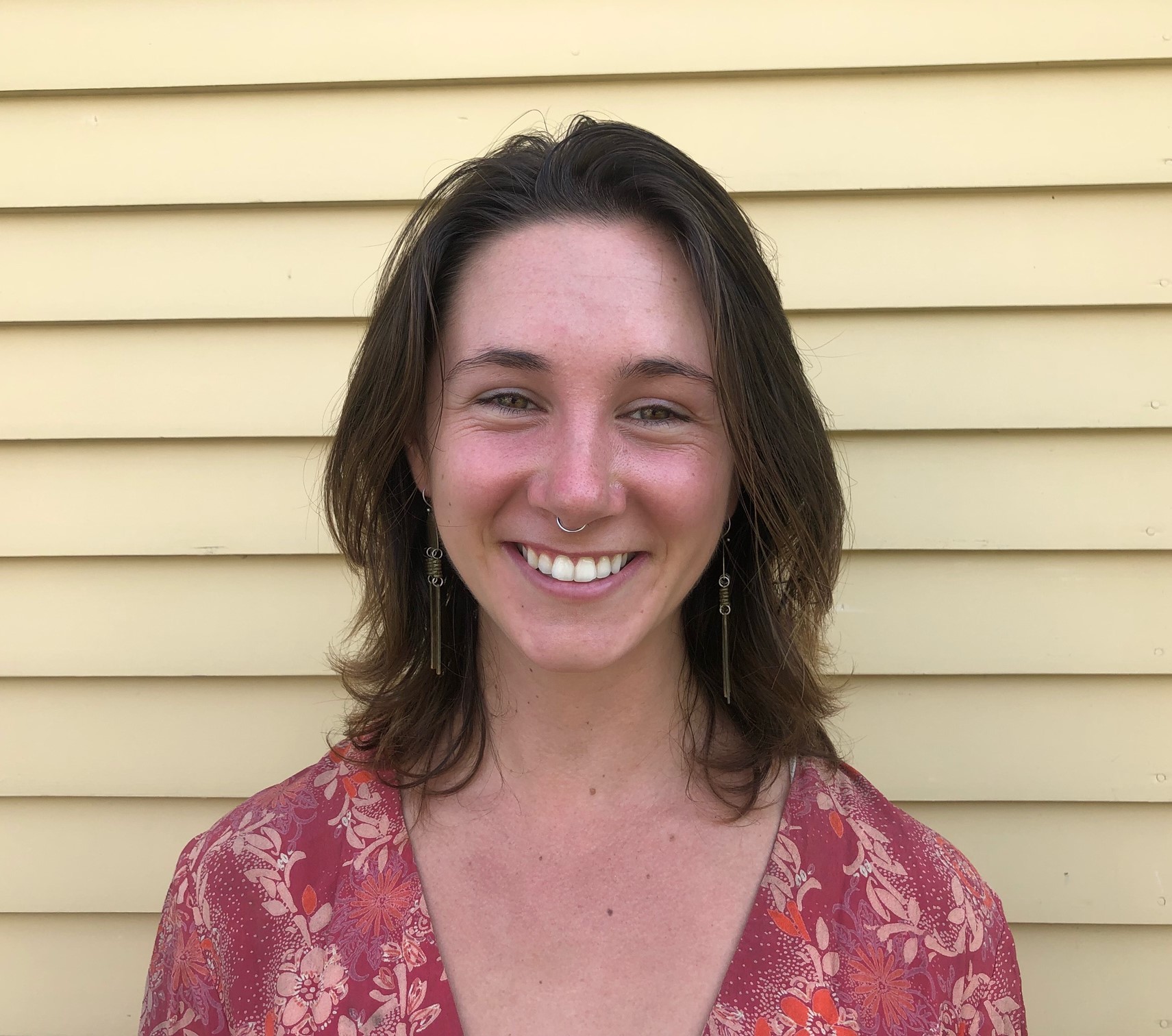 Emma Trainor
AmeriCorps Farm to School Coordinator
Contact Emma at etrainor@gmfts.org.
Emma joined GMFTS in August of 2021 as a Farm to School Coordinator through the LEAP AmeriCorps program. As a Farm to School Coordinator, her responsibilities include maintaining school gardens, acting as a liaison between farms, schools, and GMFTS, and educating youth in the Northeast Kingdom about food systems and healthy eating through farm field trips, classroom workshops, and taste testing. Prior to starting her term of service at GMFTS, Emma graduated from the University of Vermont in 2018 with a B.A. in Environmental Studies and Philosophy, as well as a certification as a yoga teacher. Her understanding and awareness of global food systems deepened in her time spent studying in Indonesia as well as Ecuador, cultivating a deeper appreciation for local food back in her home country. After graduating she spent a season working on an organic vegetable farm in Charlotte, VT, before continuing her travels to Peru and eventually Hawai'i, where she joined an organic farm to table operation as a WWOOFer. Emma feels passionately about transforming the food system by cultivating a sense of stewardship and responsibility to land and community, and is excited for the opportunity to share this passion with young people during her term of service. When she isn't serving with GMFTS, Emma can most likely be found in nature with her guitar, hiking, cooking, practicing yoga, or spending time with loved ones.
Addie Irvin
AmeriCorps Farm to School Coordinator
Contact Addie at airvin@gmfts.org.
Addie joined GMFTS as an Americorps Farm- to-School Coordinator in August 2021. In this position, she will help connect local students to healthy food options through experiential garden education, taste tests, and farm field trips. After graduating from Franklin and Marshall College in 2018 with a degree in Biology, Addie joined the North Cascades Institute as a Naturalist Field Instructor. She loves connecting students with the natural wonders of the earth and helping to build positive relationships with the land. A few years ago, Addie moved back to her hometown of Birmingham, Alabama and gained knowledge of the restaurant and coffee industries while learning how to build planter boxes to provide urban dwellers with the opportunity to grow their own gardens. Addie is excited to build upon her experiences and grow relationships among the schools, communities, and farms here in Vermont. In her free time, you can find Addie hiking, biking, swimming, observing the magnificent wildlife, and learning to cross country ski in the winter with her pup and best friend, Roo!