Farm field trips, taste tests, cooking lessons, harvest festivals, and soil science projects are just a few components of the hands-on education AmeriCorps Farm to School Coordinators provide to students across the region. We caught up with some of our current Farm to School Coordinators to hear what they are excited about this coming school year and why they are dedicated to farm to school.
Coordinators are serving as AmeriCorps members through the Lydon Economic opportunity AmeriCorps program. Learn more about GMFTS's relationship with AmeriCorps here.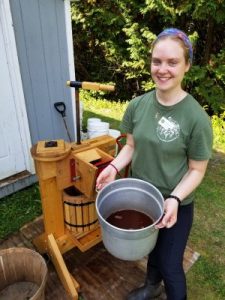 Nina Daniels
Nina joined GMFTS in 2017.
I am serving as a Farm-to-School Coordinator because it is a way for me to serve the community while also bringing my interests together: child development, agriculture, and nutrition. This position allows me to explore what I really care about while also developing skills as an educator as I learn alongside my students.
I am excited to engage with students in a meaningful way in the garden, the classroom, and in the cafeteria. There is something really special about the joy on students' faces when harvesting the garden, or their focus while preparing a recipe. I am hoping to guide students to be curious and excited about trying new foods while learning about our local agricultural community.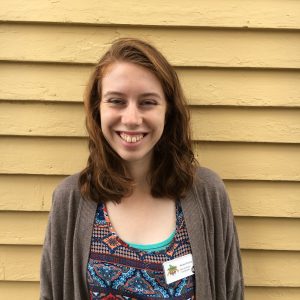 Rachel Proctor
Rachel joined GMFTS in 2017.
I am serving with AmeriCorps because I knew after college that I wanted to provide service to a community in need. I did a lot of service work in college and wanted to continue that at a place like GMFTS where I stand behind their mission. I value the impact I have and want to grow and expand that every day.
I am excited about serving with some of the schools I served with last year and with one new school. I am looking forward to having new experiences and learning opportunities with the students we work with. It's always great when a student feels empowered to try a new food or is able to see something in a different way as a result of our programming.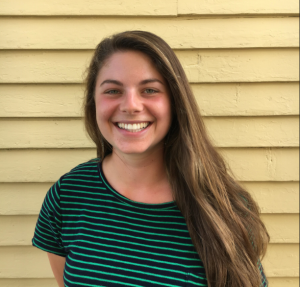 Madeline McGonagle
Madeline joined GMFTS in 2018.
I decided to serve as an AmeriCorps Farm-to-School Coordinator with GMFTS because the mission statements from both AmeriCorps and GMFTS resonated with my desires to serve a community in need and strengthen the relationships that children have with nutrition and where their food comes from.
For the upcoming school year, I am most excited about getting an opportunity cook food grown in the school gardens with students and foster their appreciation for the time and energy required to both grow and prepare fresh food.