GMFTS is Providing Meaningful COVID-19 Relief in the Northeast Kingdom
We are creating new partnerships in the charitable food system to fight rising food insecurity and support our local farmers when they need it most.
In the outset of the coronavirus pandemic, GMFTS began shifting program operations and leveraging the infrastructure of our local food hub, Green Mountain Farm Direct, to provide healthy, local food for those facing food insecurity in our communities and to connect our farm partners to new markets.
Since March, we have distributed more than $225,000 worth of local food to those in need as a part of our emergency COVID-19 relief initiatives. All of the money spent on local food purchases through Farm Direct for the charitable food system is supporting local farmers, going right back into the Vermont Economy, and contributing to state and local economic recovery.
Read more about all of our accomplishments and new initiatives below:
VERMONT EVERYONE EATS:
GMFTS is managing a Vermont Everyone Eats community Hub in the Northern NEK. This first-of-its-kind statewide program was made possible by a $5 million Coronavirus Relief Fund allocation through the Agency of Commerce and Community Development (ACCD) to Southeastern Vermont Community Action (SEVCA), the statewide administrator and fiscal agent. Through this project, restaurants that have been negatively impacted by COVID-19 are reimbursed for meals prepared and given to those in need. All meals must feature at least 10% local ingredients. Our Everyone Eats hub, active since September 2020, is slated to deliver 43,046 meals through the end of June 2021. This program is providing financial assistance to local restaurants that have been negatively impacted, supporting local farmers, stimulating the local economy, AND feeding those that are struggling with food insecurity – a win-win-win!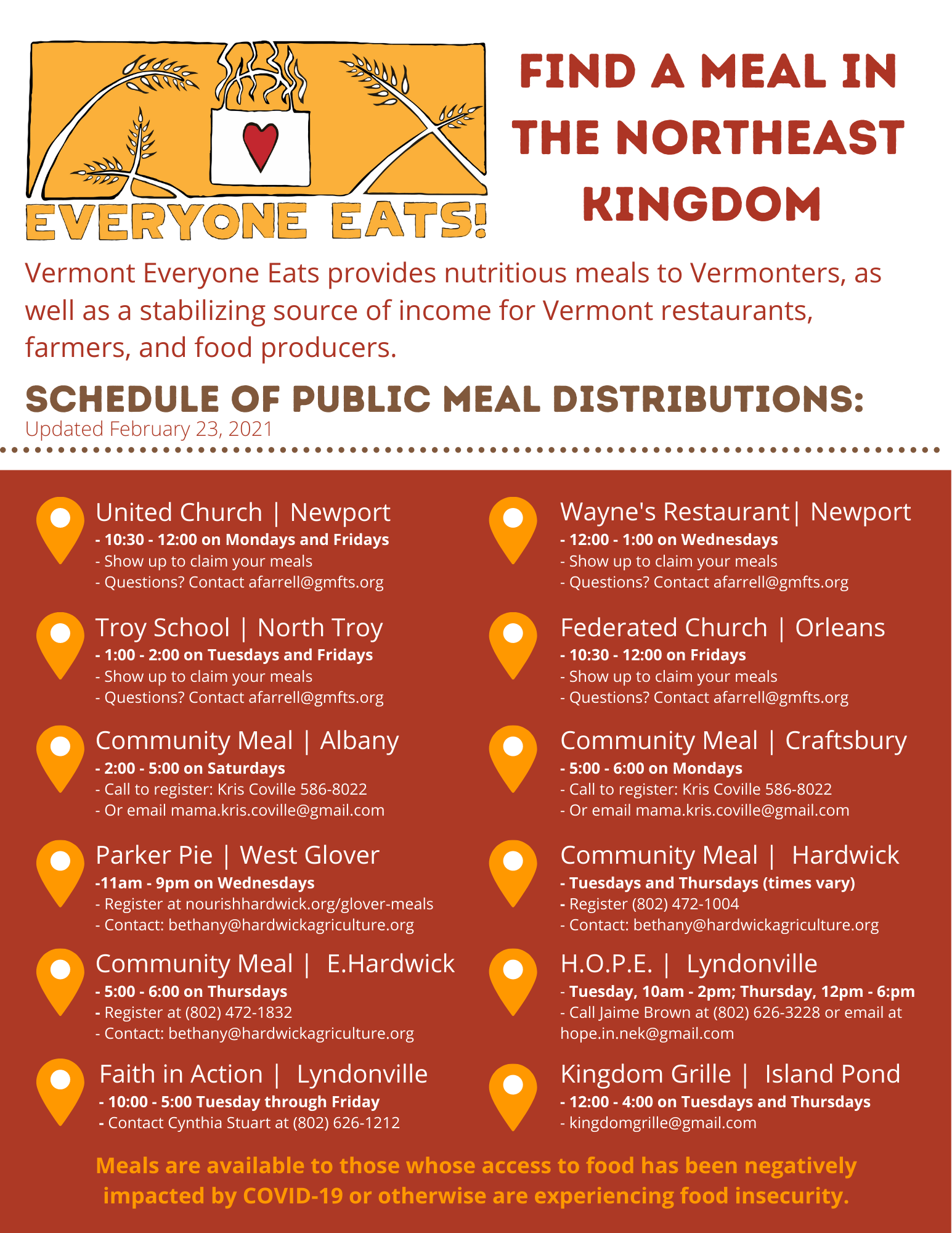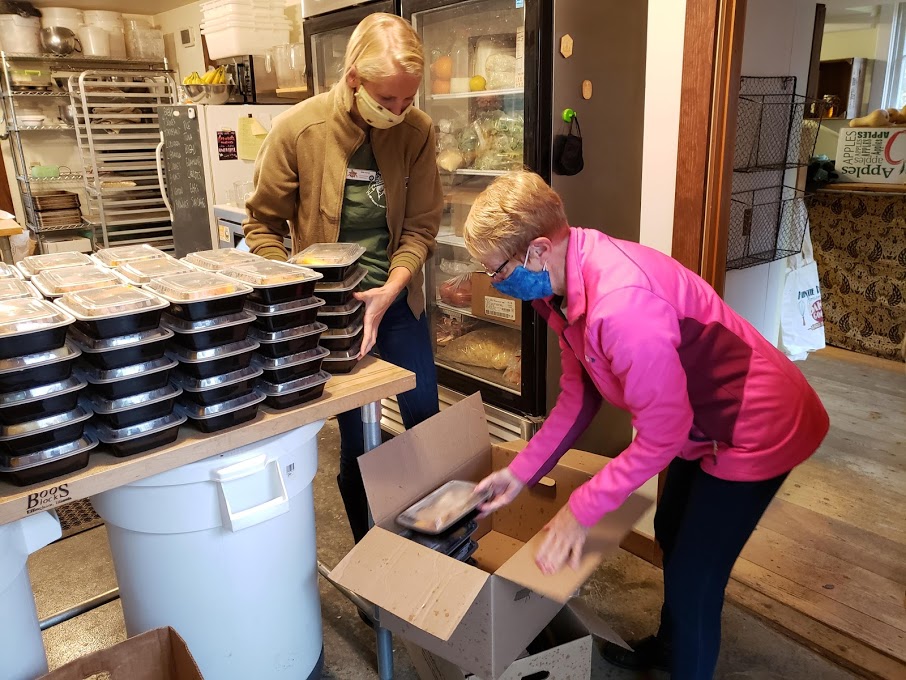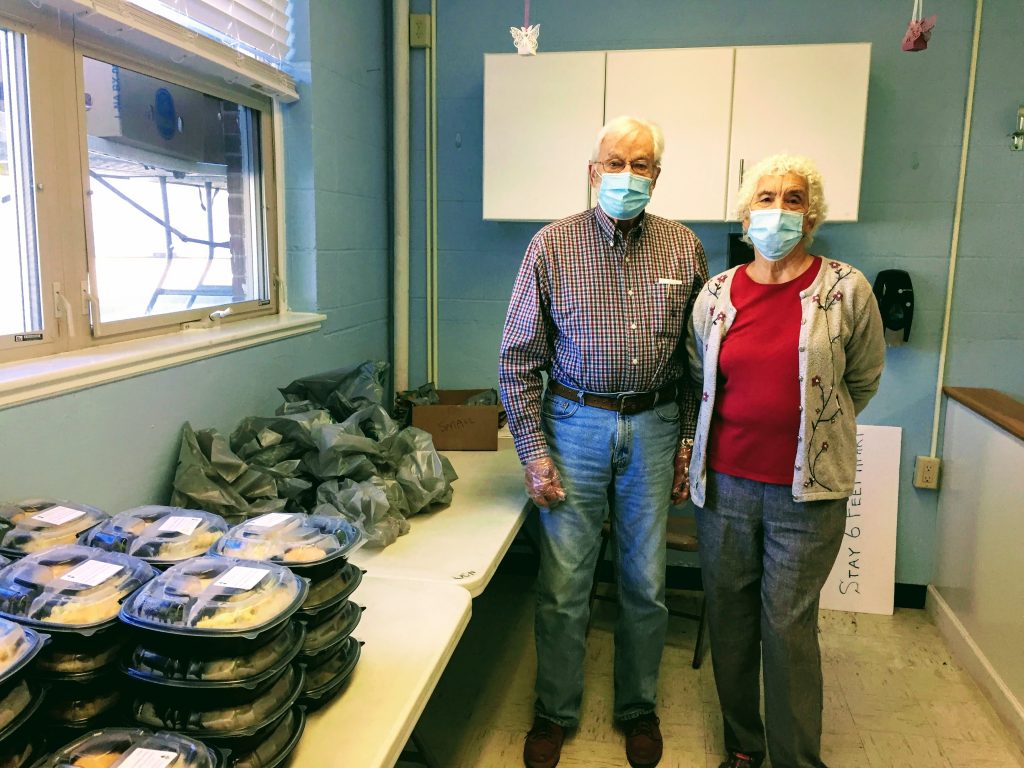 FOOD SHELF DONATIONS:
Thanks to government and foundation grants, GMFTS has been able to extend a cumulative $36,000 worth of "lines of credit" to different food shelves in all corners of the Kingdom. Managers at each food shelf have the ability to "spend down" their budget as they see fit, ordering bulk local foods for delivery through Farm Direct's online ordering platform. Funding for this initiative was provided generously by the Tillotson Fund, the Green Mountain Fund, and the federal Emergency Food and Shelter Program.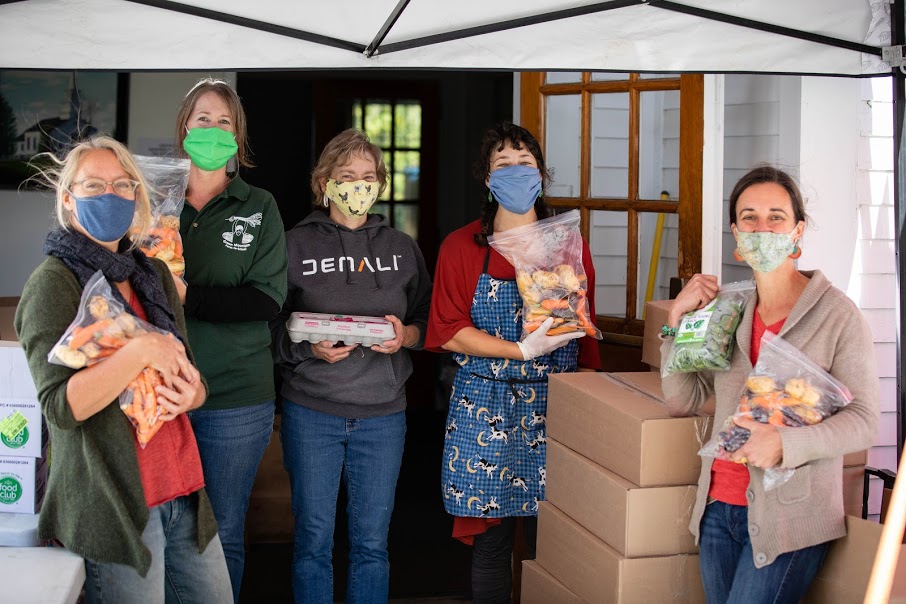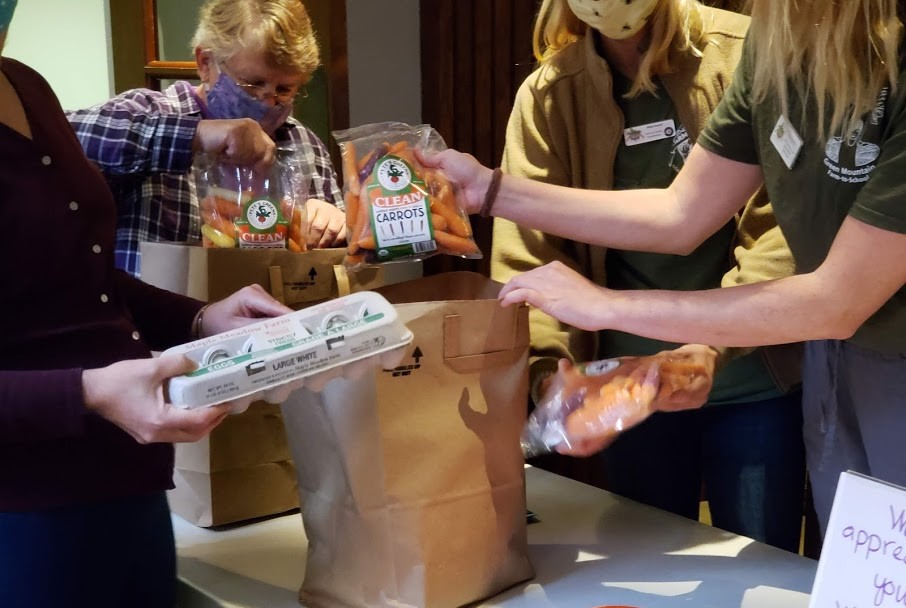 FARMERS FEEDING FAMILIES:
From mid May to the end of August, GMFTS coordinated the distribution of 5,200 boxes of fresh produce and over 500 boxes of mixed dairy products to Northeast Kingdom food shelves through the Farmers Feeding Families Food Box Program (FFF). FFF is a national program funded by the USDA as a part of the Coronavirus Food Assistance Program, and is designed to support American farmers by purchasing and distributing local agricultural products to those in need. GMFTS partnered with The Abbey Group, the Center for an Agricultural Economy, Deep Root Cooperative, Healthy Roots, Salvation Farms and many other VT organizations to source, pack and distribute the food boxes.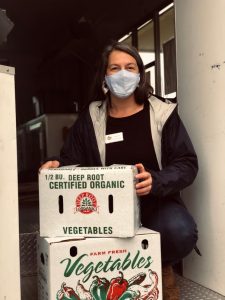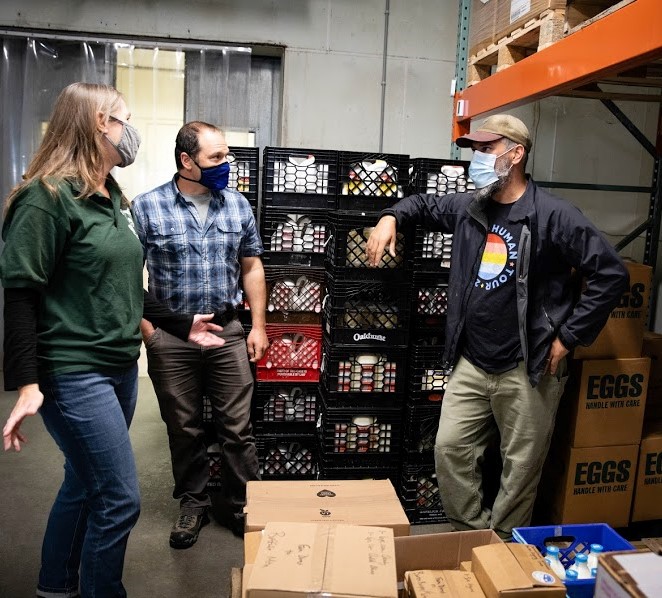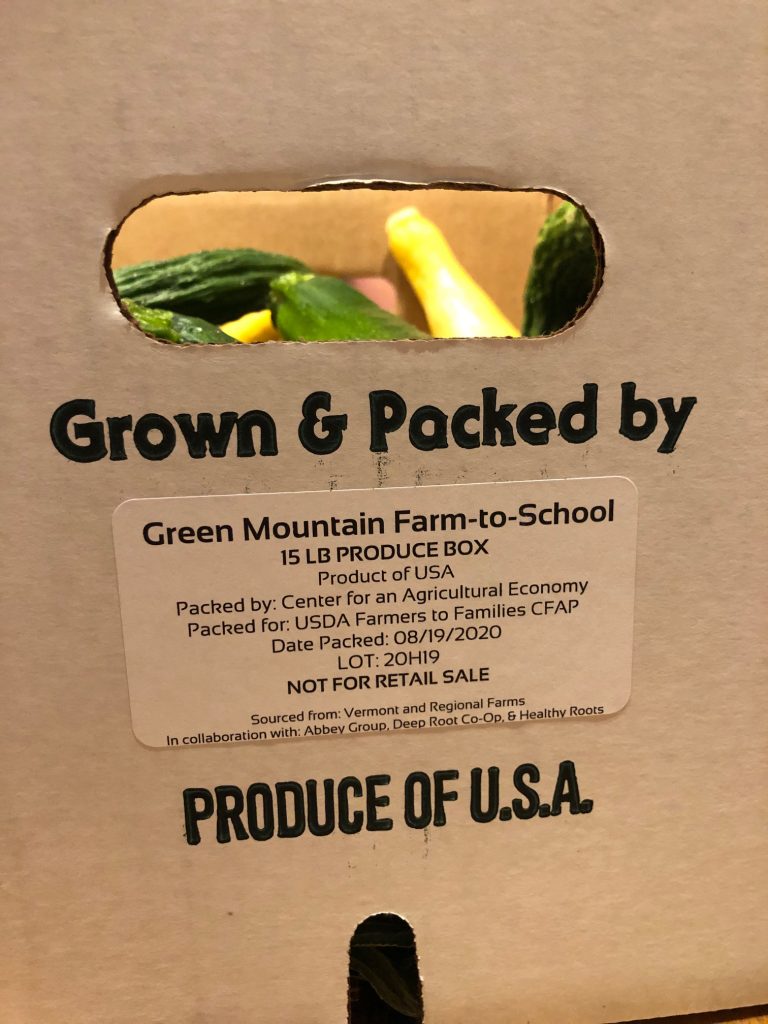 THE LUNCHBOX & MARKET BASKET:
Thanks to relaxed USDA meal site guidelines in light of COVID-19, the Lunchbox was able to serve free "grab and go" meals to children 18 and under during the summer of 2020. This allowed us to serve healthy, locally-sourced lunches as well as breakfast bags for the next day. In total, we served 4,210 free kids meals! The "Market Basket" also returned again after its pilot year in 2019 to hand out free local food for families at Lunchbox meal sites. All food was harvested from school gardens or purchased from Farm Direct, thanks to grants from the Ben & Jerry's Foundation and the Oakland Foundation. In total, we distributed 474 lbs. of local food through the Market Basket. This included fresh veggies, fruits, dairy, and bread. In a continued partnership with the Children's Literacy Foundation, we also hosted a guest story teller and book giveaway at one meal site in Barton. The NEKCA Parent-Child Center also distributed free books and kid-sized face masks at the Newport meals sites.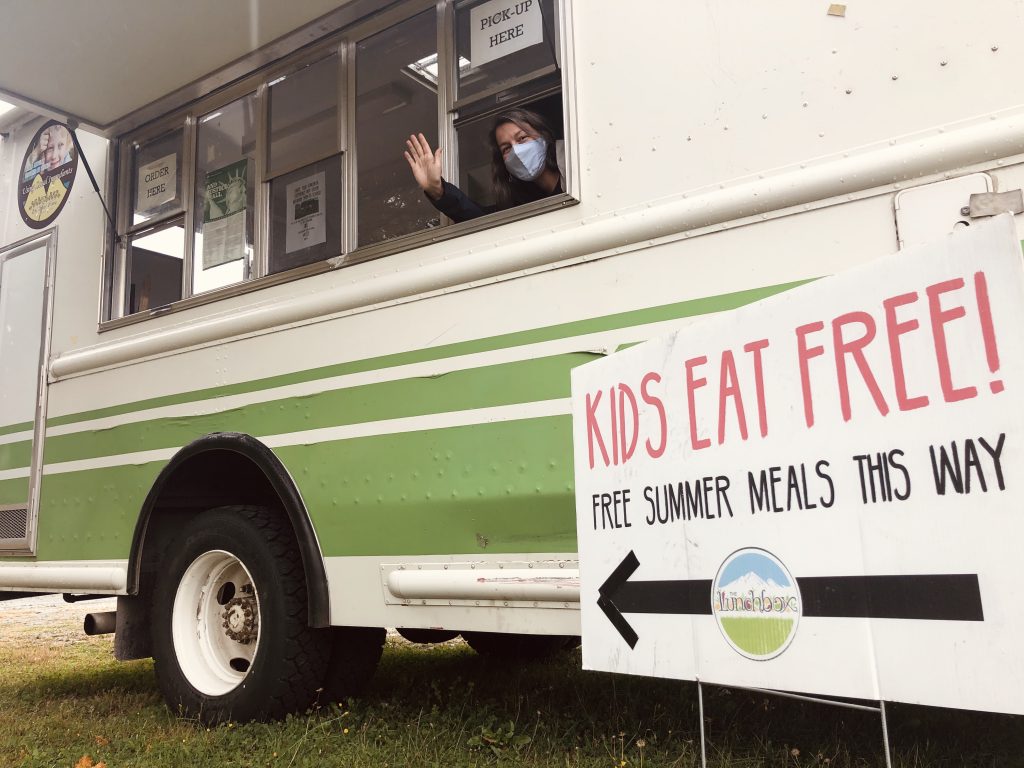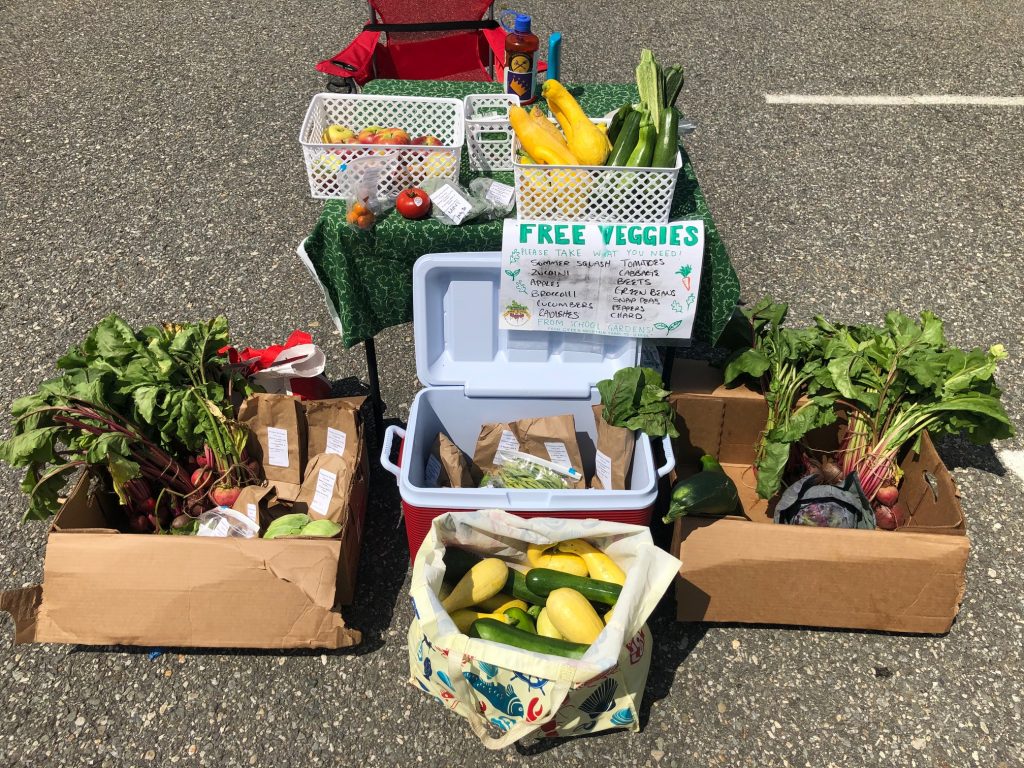 Alyssa May, Pastor of the Orleans Federated Church and one of our Food Shelf partners, had this to say about our COVID-19 response:
"As pastor of the Orleans Federated Church and a member of the NEK Hunger Action Council, I became better acquainted with the breadth and depth of GMFTS's mission and projects. During this unprecedented public health and financial crisis, GMFTS is undertaking impressive mission driven initiatives. The Orleans Community Food Shelf, a mission of the Orleans Federated Church for the last 30 years, is delighted to have developed a relationship with GMFTS. Over the last 6 months, GMFTS has been an integral partner in supplying fresh produce, dairy and eggs for our Food Shelf when traditional supply chains were interrupted. In cooperation with GMFTS and other area agencies, OFC was able to be a Summer Meals site and distributed over 120 meals in three weeks. GMFTS's collaboration also allowed our church to be a distribution site for Farmers to Families boxes, a COVID relief program, throughout the summer, getting local produce and dairy into the hands of local people.
As an organization that has always relied on local support to help meet the need of our local community, we at OFC feel so good about our relationship with GMFTS. Local money supports local producers to help feed local people! Sustainable community thrives in these kinds of mission driven relationships and we are grateful to be a part of the process."
Help us do more…
Do you see a need in the community that we could help with, or do you know of a potential partnership or opportunity to connect Farm Direct with the charitable food system? Let us know!
Reach out to Catherine Cusack, Executive Director: ccusack@gmfts.org, (802) 334-2044